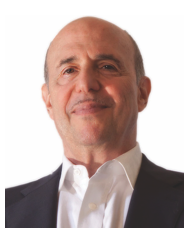 Two key words that come to mind in the world of deals are fragility and credibility. The multi-faceted process of putting a deal together is fragile, and perhaps the most critical component of the process is credibility. When a party to the process––on the selling or buying side––loses credibility for any reason, breakage can occur. Here are a couple of examples from "our annals."
A number of years ago a West Coast company that was a potential buyer of a wire harness business was moving through the due diligence process when it discovered a legal matter. The buyer thought the seller had concealed the matter, which turned out to be incorrect. The seller had merely forgotten an issue from years earlier, but once the buyer became suspicious the credibility issue was impossible to erase.
Despite the misunderstanding, the deal process continued, but as we moved forward lingering suspicion made other deal points impossible to negotiate. In the end the deal did not happen. Most likely the deal would have been consummated, however, if the seller had just taken the time on the front end to thoroughly review his company records. He would then have discovered the issue, prevented it from being misinterpreted, and safeguarded his credibility.
Another example was a Midwest wire harness company in the final phases of negotiating a letter of intent (LOI) with several interested buyers. One of the potential buyers was a large company with several people involved in the decision-making process. Among those people, the individual we were dealing with had given us a verbal indication of offering price, but the number of individuals involved, and their cumbersome approval process created a long delay in securing an LOI.
When we finally did receive the LOI, the price was materially different from what we had been told verbally, destroying the credibility of that buyer. The seller, having several options, then eliminated the buyer and consummated a deal with another suitor. In the end, the seller was successful in making a deal, but it was with a buyer who had been the second choice and not as good a fit as the one the seller had eliminated over a credibility issue.
When you're handling something that's fragile you have to proceed carefully. The fault line that may result is often not repairable.